Streets and Parks Department

Our Street Department maintains all Village properties as well as our park grounds. Additionally, they are responsible for all street maintenance including snow plowing, signage and other general duties. As a service to our residents, our crew performs leaf and brush pick-up several times a year.
The Village of Haskins is implementing a Monthly Brush Pick Up beginning September 2023. It will occur on the 2nd Tuesday of the Month from April to November. Pick up will begin at 7am and end at 2pm on the scheduled day. December to March, residents will be required to remove their own brush, which can be taken to Renewed Outdoors, 23691 N. Dixie Hwy., Perrysburg, OH 43551 free of charge or to the Wood County Landfill for a fee.
Guidelines:

Brush should be placed curbside loosely, not bundled
Limbs in excess of 6 inches diameter and 6 feet in length will NOT be picked up
Stumps will not be collected
Brush mixed with leaves or other yard debris will not be collected
The intent is to collect reasonably sized brush piles: nothing larger than a pickup truck load and no smaller than a wheelbarrow load
The placement of brush in the public right-of-way is not permitted unless it is part of the collection schedule as outlined above. Brush cannot be placed in the right of way/curbside more than five (5) calendar days prior to scheduled date.
Any brush placed earlier than five (5) calendar days prior to pick up, or after pick up is the property owners responsibility and subject to citation/violation of Village Ordinance and Village Zoning if left at curbside.
2023 – September 12th, October 10th, November 14th
2024 – April 9th, May 14th, June 11th, July 9th, August 13th, September 10th, October 8th, November 12th
Brush and Yard Waste Drop Off
The Village of Haskins has entered into a contract with Renewed Outdoors LLC at 23691 N. Dixie Hwy., Perrysburg, OH 43551. This agreement allows the Village of Haskins Residents to drop off wood and yard waste at their facility, Monday through Saturday, free of charge during normal seasonal business hours.* Items accepted are:  Brush, Woodchips, Leaves, Ornamental grasses, Straw, Cornstalks, Grass Clippings, Garden or Flowerbed Weeds, and Logs under 18 inch diameter. Other yard wastes accepted beyond Brush and Leaves can be found on their website.
*Normal business hours are March 15th – December 15th, Monday – Friday 8am – 5pm. Saturday 8am – 3pm.
Should you have questions, feel free to contact Village Hall at 419-823-1911.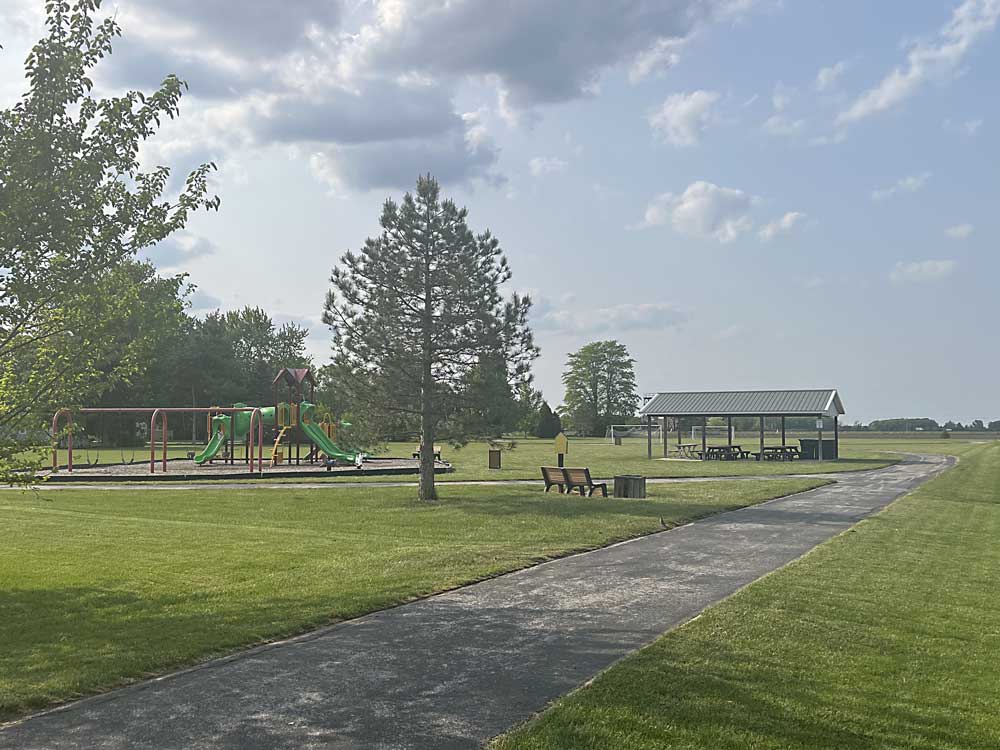 Haskins Village Children's Park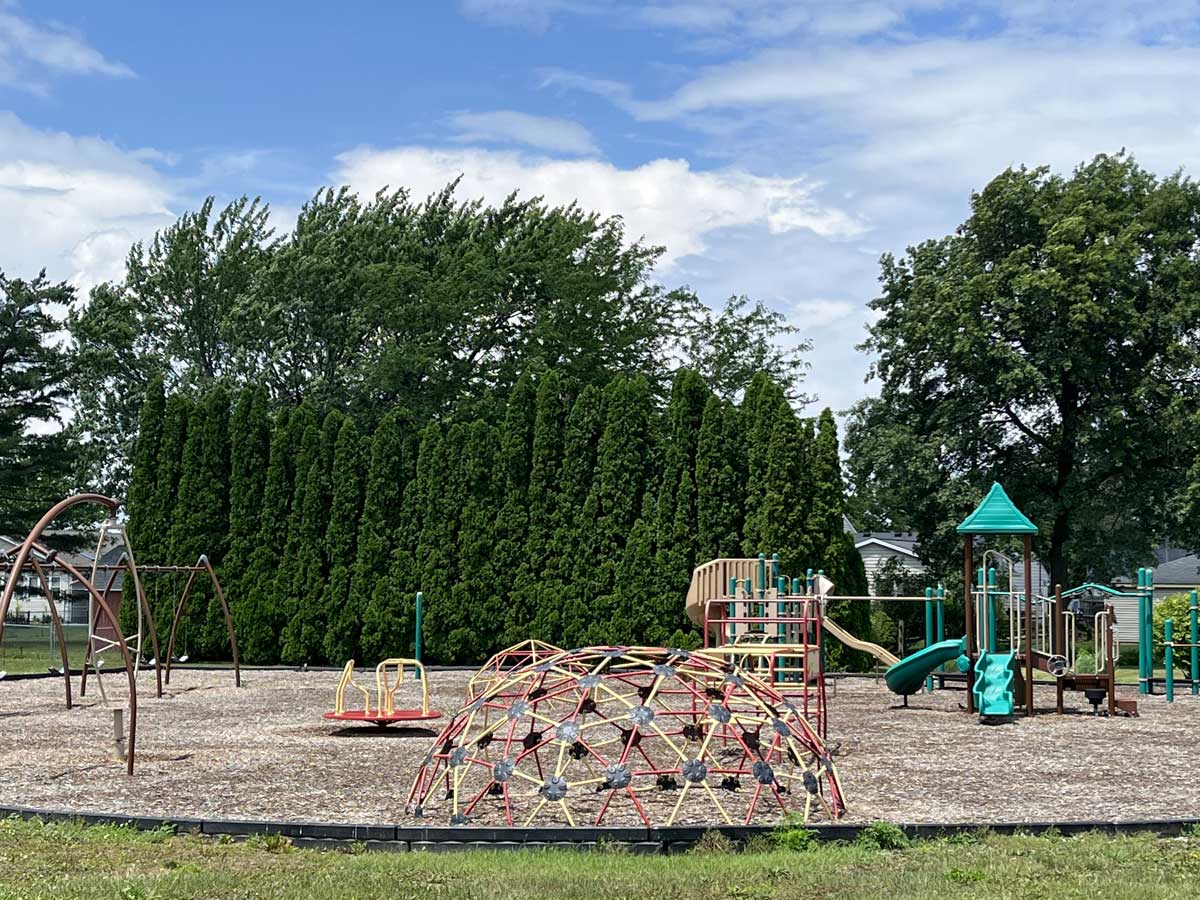 Haskins Village Hall Park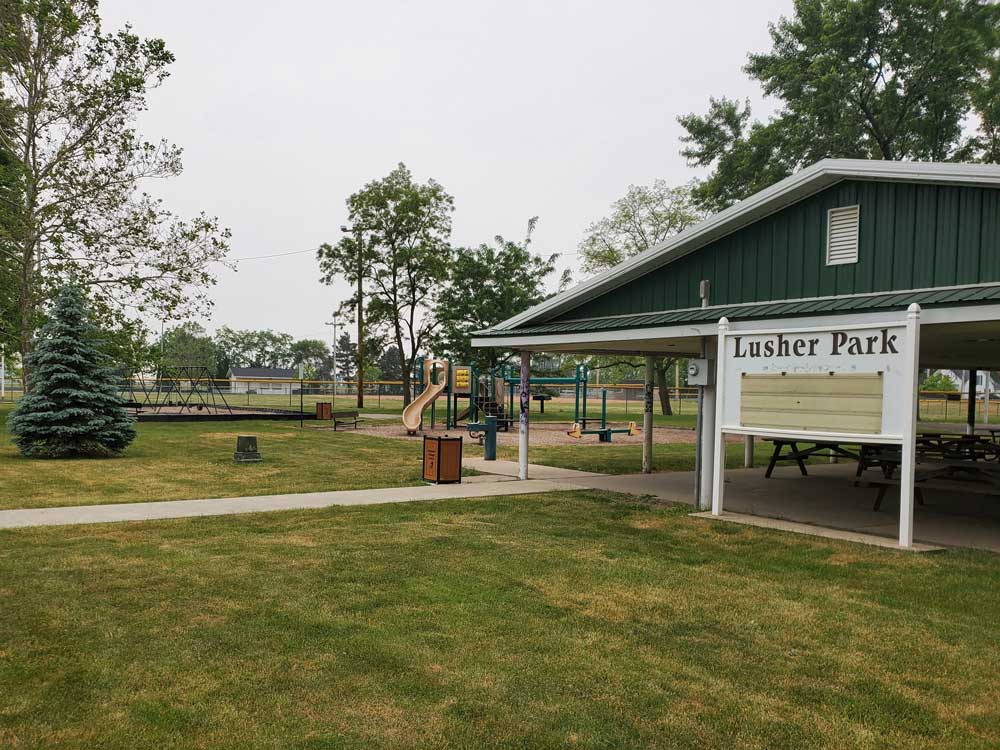 Lusher Park